[align=center]
Nothing better than killing a bit of time by watching someone else do the work for you. My point is that I am planning on hosting fairly frequent streams of either games, anime, movies, or whatever. (Although I hold no promises to it staying active all the time.
)
In celebration of my new PC, I will be hosting the following tomorrow after noon, maybe around 6pm Eastern/5pm Central:
The demo of Ace Attorney Investigations: Miles Edgewroth, an upcoming DS title.
The full 35 minutes of Assassin's Creed: Lineage in honor of the game's release.
A demo run of Left4Dead 2, also in honor of the game's release.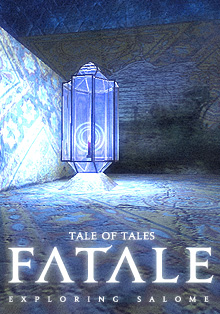 Tale of Tales' new indie game, Fatale
And whatever the hell else people feel like seeing.
[size=134]Contact[/size]
Wondering Zombie- Live Stream[/align]